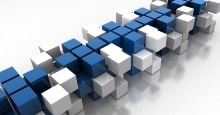 Now on SourceForge!
ArchiverFS was recently added to SourceForge, please feel free to head on over and leave a review.
ArchiverFS - Download
Home | Product Home | Pricing | Download | Documentation | Release Notes | Customers
There are no special separate versions of ArchiverFS, there is just one package (which ships with a free\trial licence) that you can download and install.
The following 64 bit operating systems are fully supported for use as both clients (used to access shortcuts created by ArchiverFS) and as hosts (to install ArchiverFS itself on):
- Windows Vista, 7, 8, 10
(Includes Home, Pro, Enterprise, etc.)
- Windows Server 2008, 2008 R2, 2012, 2012 R2, 2016 and 2019
(Includes Foundation, Standard, Datacenter, Storage Server, etc)
Before running the setup routine please take a few minutes to ensure that you have had a read through the Quick Setup Guide and have installed all of the pre-requisites, especially SQL Express if you are not using your own SQL server.
Click here to download version 3.x (v3.479892)
If you need any help getting up and running then please don't hesitate to contact us. Even if you are planning on using the free version we are still be happy to provide assistance to get you up and running. Previous versions are available upon request, if you require access to a previous version please feel free to email support.
Prerequisites
Please read the Quick Setup Guide before you run the setup routine.
*Essential* If you are not using your own SQL Server for the configuration and reporting databases (see the 'Custom DB Location' folder in the install zip file) then SQL Express 2019 or later installed must be installed with it's default settings e.g. a '.\SQLExpress' instance (download here)
*Essential* .Net Framework 4.6.2 (Ensure ALL Windows updates have been applied)
Crystal Reports .Net Runtime if you would like to use the reporting function (download the 64bit version here)
Upgrading\Updating from a previous version
The update process is very straight forward..
Make sure there are no jobs running.
Uninstall the old version answering 'Yes' when you are asked if you want to keep the configuration database.
Ideally reboot the machine, but this is not essential if you can't.
Install the new version. All of your previous configuration will be picked up and all processes will continue as before.
Sample files
Sometimes finding a set of files to test with can be a chore. The temptation is to copy some from anywhere, normally somewhere in the Program Files folder. The trouble with this is that those files won't look anything like the files you would find in an actual network share. So we have provided a sample set of files. It is the same set we test with on our development machines and includes most of the quirks we have seen over the years, like file names with mixed character sets, and files with no extension.
Just download, extract and test.. https://www.mlteksoftware.com/downloads/archiverfs/TestTemplate.zip (164MB)