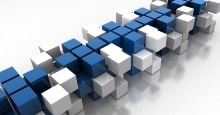 Now on SourceForge!
ArchiverFS was recently added to SourceForge, please feel free to head on over and leave a review.
ArchiverFS - Pricing & Licensing Options
Home | Product Home | Pricing | Download | Documentation | Release Notes | Customers
There are several pricing options available including subscription, perpetual and even free licences. They all provide incredible value for money and they give you the flexibility to choose the right option for you.
All prices are in USD and exclusive of VAT. Pricing in alternative currencies is available on request.
The Free licence.
The free licence comes pre-installed and it supports up to 5 scheduled jobs with unlimited processing. The only restriction is a limit of 100 files processed each time a job runs. You are welcome to use the free version as and when you require.
While we would like to hear about any issues you encounter while using the free version it does not officially come with assisted support.
The free version is always available to everyone, we even have some customers that purchased a full licence in year 1 to do the bulk of their processing and then reverted to a free licence in years 2+.
Subscription licences, perfect for smaller deployments.
Subscription licences that provide 2TB of processing a year and support an unlimited number of scheduled jobs start at just $1730 USD a year. Pricing is based on the amount of data you want to move from your live file system to your second line storage each year in TB's. Unlike other products pricing is not based on the amount of data just sat in second tier storage. At the end of the day it's your storage, why should you pay someone else year after year to use it?
| | |
| --- | --- |
| Item | Cost Per Year |
| Base Subscription Licence (inc 2TB of processing) | $1,730 |
| Each additional TB of processing | $680 USD |
Perpetual licences, from TeraByte to PetaByte level scalability.
Perpetual licences work on a 'buy once, use forever' basis. You make one payment up front and you can use the software for as long as you want. Perpetual licences are not limited by the amount of data they can process, instead each type supports a maximum number of scheduled archive jobs that can be configured. Graveyard jobs and the Maintenance job do not count towards this total.
They come with a year's worth of support and updates in the price, and this can be renewed annually @20% of the list price at the time of renewal.
| | | |
| --- | --- | --- |
| Item | Max Jobs | One Off Cost |
| Perpetual Express Licence | 1 | $1,875 USD |
| Perpetual Standard Licence | 5 | $4,280 USD |
| Perpetual Datacenter Licence | Unlimited | $11,489 USD |
Ordering.
Please email us via Sales@MLtekSoftware.com with your requirements and we will be happy to provide a tailored quotation based on your specific needs.
We can help advise on the most cost effective licencing structure, and we can also supply details of several distributors that we already work with should you rather purchase through a third party.
We accept multiple payment methods including debit\credit cards, PayPal, bank payments\transfers and we can even offer 30 day payment terms to established customers and distributors.
Please note that due to increased charges from the banks and long processing delays, we do not accept cheques unless they are issued by a UK based bank in British Pounds (£ GBP).
Discounts for multi licence purchases are also available.